Hi everyone ! I hope you've had a great day. I have come bearing gifts - well, not really, (yet) but I am going to tell you where you can get the beautiful BB pages below that CT Member Jill has created. I think she has done a fantabulous job with them. If you go over to
Jills Blog
, you will get more information regarding BB Pages and where to download the copy without the images in them so you can add images of ? your family perhaps? Wouldn't that look lovely? I bet it would. So , take a peek at all 4 below and read her message on the last graphic. Very clever graphic Jill.. I love that idea.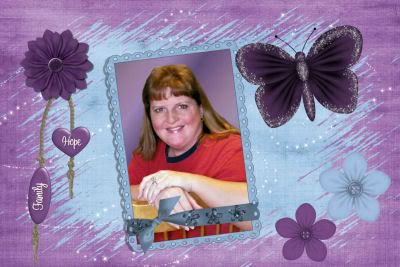 As Jill states on her graphic ... She used my portion of the "Pay to Use" collaboration scrapkit called "
A Family's Hope"
to create these beautiful BB pages. You can read more information on getting the scrapkit ( which is large by the way ) - by going to
Paradise4Scrappers
store...
While you are picking up your gifts from
Jills blog
- please take time to leave some love by saying " Thank you".
Thanks so much Jill ... You always do such great work !
I shall be returning with another post soon... so keep your eyes open.
Until then...
Hugssss,
TammyJo