I have a couple freebies for you tonight.
I have had these quick pages done for some time but due to the Holidays and all - they just did not fit in with the Holiday mode that everyone was in ... So, I saved them to share at another time. There are more but for tonight- these 2 are what I am sharing ... I hope someone can find these useful ...
Here is the preview for the little boy Qp . I know, the preview is a tad on the small side and doesn't really show it very well but I guarantee you that the download looks cute. The Quick pages are a bit on the large side- , 3600 x 3600 , but you can resize them if you need to to ...
You can get the quick page by clicking :
" Here"


Here is the preview for the little girl QP. I had a blast creating these and do hope that you enjoy them. Perfect gift to give a new mama ..... Just put babies picture in there and you've got a handy gift to give the new mama that she'll treasure forever.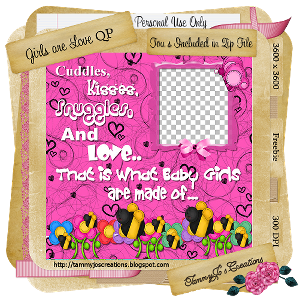 You can download this QP by clicking ;
" HERE"


I created these quickpages using
Michelle's from CraftyScraps " Buggie" Scrap Kit.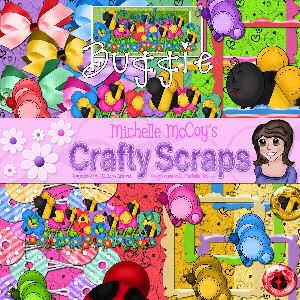 You can purchase the scrap kit in her store. Click "
Here
" to visit Michelle's shop. While there, take time to sign up for her newsletter ... you won't be disappointed...
She also has a nice blog and I didn't tell ya this - but she has some nice items on there that you do not want to miss out on ( shhhhhhh, remember, I did not tell you that ) - so hop on over to her blog and take a peek around - you can visit her blog by clicking "
HERE
"....
Remember if you download these Quickpages to leave a little blog love...... I love reading the comments..... It gives me the inspiration to create even more freebies ....
I hope everyone is having a great night - it's 11:00 PM here in Michigan so I'm about to head to bed to get some rest. If you too, are heading to bed soon - May Angels kiss your cheeks as you nod off to la la land. See you soon!
Hugs
TammyJo