I received this award from
CT Member Candy
. Thanks much
Candy
..... You are a true Gem. Be sure to visit her blog folks..... It is beautiful ! Leave her some Hugs, everyone can use some hugs..
..

This award is called The Lemonade Award.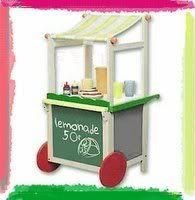 The "rules" of this award are that I must:-
1. Put the logo on your blog or post. (Right click on the logo above or at the bottom of the page and save to your own computer.)
2. Nominate at least 10 blogs which show great attitude and/or gratitude!
3. Link to your nominees within your post.
4. Let them know that they have received this award by commenting on their blog.
5. Share the love and link to this post with the person from whom you received your award.
So I nominate:
1. Wendy- Visit Wendy's Blog
HERE
2. Sazz- Visit Sazz's blog
HERE
3. Crystal- Visit Crystals blog(s) here:
Charmed by Gorjuss
and
Charmed by Psp
4. Jill Lee- Visit
Jill
and Amy's blog
here
5. Amy- Visit her beautiful blog
Here
- she and Jill also have a blog together... Visit it
here:
6. FayeAnn- Visit her blog "
HERE
"
7. Sheila- visit Sheila's
blog
here and she also sells her great items at
Commercial Use
8. Sue- tutorial writer -and blog set creator - visit her
tut site
here and her blog sets site
here
.
9. Mandy- owner of The Creativity Box Online Store .. visit her
blog
and her
shop
.
10. Jay - owner of HeartzBeatz Online Store- visit her
blog
and her
shop
..
Gosh, there are so many of you out here that have the sweetest personalities, are very caring towards others, forgiving, helpful, honest , loving, trustworthy, the list goes on and on and I want to thank each of you being the descriptions above in my life.
Hugs to all,
TammyJo
P.s. I have to add someone that has touched my life dearly , although she does not have a blog at this time. - if she did - I would definitely have added her to the list - so ,
Chris B
. Please know I'm grateful for having you in my life. God has blessed me beyond Blessed. Chris has a yahoo group where she sends her lovely stat creations and often personalized tags as well. You can visit her group by clicking "
HERE
"......
For those of you dear to my heart but not added in this post.... You all know who you are - I hope! LOL. ....... I best not add everyone else or you will have a book to read in one posting.... but thank you for being a special friend in my life..... ( as I said - I am sure you all know who you are ;-)